Co je nového v projektu?
Energy savings achieved in Slovenian schools
Year 2015 is almost over and we are more than excited to see, how much energy Slovenian schools have saved this time. KSSENA, who is coordinating implementation of the project on the country level, already calculated savings achieved in 2014 and the results obtained were above our expectations. In average, the schools involved in the project (and there are 30 of them) reduced their energy consumption by 5,8 %. That means, that every school used approx. 22 000 kWh energy less than in the pervious years and that every school saved an average of 2 450 €! What is even more encouraging, altogether the schools emitted 234 tons of carbon dioxide less into the atmosphere. Way to go!
Passing the baton in the School Complex in Čáslavice, Czech Republic
Teachers and pupils from the Primary and Secondary School in Čáslavice (Vysočina region) consider it very important to ensure wide dissemination of the project and its continuation by the future pupils. Therefore one of the tasks of the energy team is forwarding energy knowledge and experience to their younger colleagues. Pupils from the ninth grade (15 years old), who graduate at the end of the school year, visit younger ones (about 10 years old), share experience gained within the EURONET 50/50 MAX project, explain activities of the energy team and demonstrate how the measuring devices work. At the end of this "lesson", they invite younger pupils to the energy team meeting. Pupils, who are interested in energy, come to visit and usually stay with the team. Sharing experience by the pupils under the supervision of the teachers, but without their involvement, is the best way of creating relationships and encouraging new pupils to join the project and become working on environmental issues. This practice supports independence of the pupils and raises their interest in the topic of energy efficiency. So first the project partner teaches and involves the teachers and the pupils, who then pass the baton to the new pupils, who weren't there at the beginning of the project.
News from Cyprus
Implementation of the 50/50 methodology in Cypriot schools is well in progress. At the end of the last school year - during April and May 2015 - meetings were arranged with 9 primary schools participating in the project. During the meetings the participants were given a comprehensive briefing on the project development and on the responsibilities of the school and the energy team. They also received so called "EURONET 50/50 MAX boxes" containing guidebooks ("Energy saving at school" and "50/50 step by step"), a set of measuring devices, caps and t-shirts with project logo, educational booklet with lesson scenarios and other educational materials (board game, stickers and posters with energy saving tips).
In total 40 teachers and 136 students are directly involved in the project, while more than 1900 are involved indirectly. Dedicated meetings were attended by the headmaster, the teachers coordinating the work of the energy team and - in some cases - also the students participating in the team. CEA\'s staff explained the attendants how to implement the 50/50 methodology step by step, how to use presented measuring devices, as well as went through the educational booklet and the lesson scenarios in order for the teachers to feel comfortable with them. Before the meetings, the schools were also asked to gather and provide electricity and heating bills, which will be later used to calculate the energy savings.
The overall feedback received from schools was positive and encouraging! The teachers highlighted that educational boxes will facilitate their work with the energy teams a lot. The students were really enthusiastic with the measuring devices, the posters and other material provided. The headmasters and teachers understood the 50/50 methodology and committed to engage all building users in the school's efforts to save energy.
Evaluation of the first year of implementation of the 50/50 concept
The 1st cycle of implementation of the 50/50 methodology has been completed and it's time for its evaluation! We asked representatives of schools and other public buildings involved in the project about their experiences, opinions and suggestions for the future. Two questionnaires were prepared (for schools and for other buildings) and translated into all project languages. The feedback was collected via an e-form, which significantly simplified the process.
In total 314 schools and 12 other public buildings filled in the questionnaire and the feedback received was very positive. Most of the schools consider the project very interesting and useful, both from the pupils' and the teachers point of view. They believe that it has a lot of positive impacts and that - as a result - energy awareness, knowledge and consumption habits of the building users have changed a lot. There are, however, also some challenges that need to be tackled. The biggest one is finding time for project activities in the - rather hectic - everyday work schedule. The school days are full of action, the requirements of the curriculum need to be fulfilled and there are already many other projects going on. It is also challenging - especially in bigger schools - to get the whole school community involved, interested, aware and active. Still, the teachers put a lot of effort to successfully implement all steps of the 50/50 methodology, as they are convinced that saving energy and protecting the environment are so important, that they should be fitted in the school agenda anyway.
The experiences of the schools
EURONET 50/50 MAX on Facebook!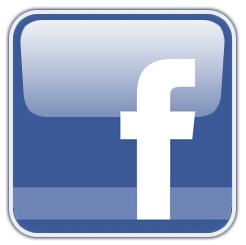 We are pleased to announce that now you can follow our activities, as well as activities and achievements of schools and other public buildings involved in the 50/50 Network, on Facebook. Join us not only to learn from the others but also to share your valuable experience and opinions!
There are over 500 schools, 60 municipalities and 48 other public buildings already involved in the EURONET 50/50 MAX project. Each of them has its own experience in energy education, energy saving and working with the energy teams. Use the opportunity to learn from them, get inspired by them and also share your own achievements, best practices and useful tips!
Link to our English Facebook profile is following: https://www.facebook.com/EURONETMAX
You may also follow country-level disputes on national Facebook profiles administered by EURONET 50/50 MAX partners. They can be accessed from different language versions of this website.
Once again, we would like to invite you to join our energy-saving community!
How to handle the energy team? Find answers in our new guidebook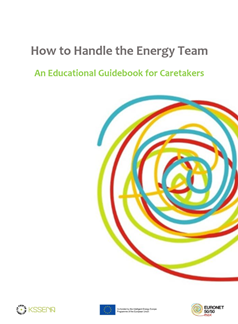 Our new guidebook entitled "How to handle the energy team" contains many useful tips how to organise energy tour around the school building and to help children analyze energy situation of their school. The publication is addressed to school caretakers who play very important role in the 50/50 project. As they best know the building, its energy system and appliances in use, they can help students find out how and where energy is used at school, as well as support them in implementation of energy-saving measures.
In the publication the caretakers will find guidelines how to organise the work with the energy team, how to prepare energy review of the school building, how to communicate with children and how to thoroughly discuss all energy sources used at school and necessary to its normal operation. The guidebook will also help caretakers to prepare for the possible questions raised by the pupils.
Although the guidebook is addressed to caretakers, also the teachers involved in the 50/50 project are invited to read the document. They will find here many useful information which they can use during their work with children, including information about model, low-cost energy-saving measures and modern technological solutions for clean and efficient energy production. It is worth to discuss them with students to increase their knowledge about energy production and consumption, however it should be remembered that bigger energy-related investment are not included in the EURONET 50/50 MAX project.
Školení pro obecní rady, školy a mimoškolní budovy zapojené do programu EURONET 50/50 MAX
Partneři tohoto projektu se v současnosti snaží o zapojení škol a mimoškolních budov do projektu EURONET 50/50 MAX. Náš úkol není snadný, protože musíme do projektu zapojit 500 nových škol a téměř 50 dalších veřejných budov, ale zájem o 50/50 koncept je obrovský a více a více těchto institucí se zapojuje do sítě 50/50.
Za účelem pomoci novým členům této sítě při zavedení projektu 50/50 se organizují národní školení (informační setkání, v jejichž průběhu se důkladně prodiskutují různé aspekty tohoto projektu). Účastníci těchto setkání se krok za krokem učí jak zavádět metodologii projektu 50/50 a jak vypočítat úspory energie v tomto procesu. Blíže se také seznámí s modelem dohody mezi místními úřady a školami (mimoškolní budovy také) zapojenými do tohoto projektu a také se způsobem záznamu a hodnocení tohoto projektu. Zde také brzy naleznete více informací o akcích organizovaných v různých zemích v rámci tohoto projektu.
Pokud dosud nejste zapojeni do projektu, ale rádi byste zavedli metodiku 50/50 do vaší budovy, prosím, kontaktujte nás na Tato e-mailová adresa je chráněna před spamboty. Pro její zobrazení musíte mít povolen Javascript..
První kolo projektu EURONET 50/50 zvítězila v soutěži nazvané "EUROPEAN SUSTAINABLE ENERGY AWARD 2013"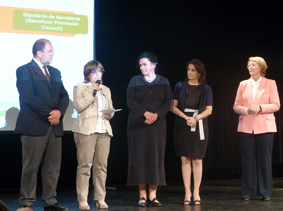 S radostí vás informujeme, že první kolo projektu EURONET 50/50 získal cenu nazvanou "SUISTAINABLE ENERGY AWARD 2013" v kategorii "vzdělávání". Tyto ceny mají grant od Evropské komise za účelem dát tomuto projektu instituční věhlas a uznání a také zviditelnit ty nejlepší aktivity zaměřené na úspory energie, které jsou obsaženy v tomto projektu v rámci Evropy. V tomto roce se této soutěže zúčastnilo 244 projektů, takže tato soutěž byla skutečně velmi náročná.
Ceremoniál spojený s udílením cen se konal v Bruselu 24. června v rámci takzvaného EUROPEAN SUSTAINABLE ENERGY WEEK (Týden udržitelné spotřeby energie). Cenu za EURONET 50/50 přebírali představitelé městské rady Barcelony, kteří byli také koordinátory tohoto projektu.
Cena prokázala, že projekt EURONET 50/50 byl velmi úspěšný a že metodika projektu stojí za to, aby byla dále propagována u všech evropských veřejných úřadů, ve vzdělávacích centrech a také u všech vedoucích, kteří mají na starosti ostatní veřejné budovy. Vzhledem k tomuto velmi dobrému začátku jsme přesvědčeni, že nový program EURONET 50/50 MAX přinese ještě mnohem lepší výsledky.
Zahájení projektu EURONET 50/50 MAX
S radostí vám můžeme oznámit, že projekt EURONET 50/50 MAX byl oficiálně spuštěn v průběhu schůze tohoto projektu a v průběhu zahajovací konference v Bruselu ve dnech 13. a 14. května.
Konference projektu 50/50 nazvaná "Podpora a zplnomocnění uživatelů k úspoře energie na školách a veřejných budovách" zaměřené na zviditelnění výsledků prvního EURONET 50/50 projektu a na rozšíření koncepce 50/50 mezi další evropské instituce. Celá akce začala prezentací členů Evropské Komise (představitelé EACI, kteří řídí program nazvaný INTELLIGENT ENERGY PROGRAMME a dále představitelé DG Education and Culture) a členů kanceláře starosty, kteří zdůraznili přispění tohoto projektu k aktivitám zabývajících se Evropským klimatem a šetřením energie.
Tato konference také umožnila dozvědět se něco o minulých zkušenostech a úspěších spojených se zaváděním koncepce 50/50.Velmi pěkné motivující prezentace předvedli reprezentanti města Hamburk (první město, které použilo tuto 50/50 metodiku) dále představiteli rady města Cornellà a jedné finské školy ( Länsimetsän koulu). Tato konference poskytla všem účastníkům šanci být oficiálně informován a spuštění druhého kola projektu EURONET 50/50 nazvaného EURONET 50/50 MAX. Tento nový projekt bude dosahovat ještě lepších výsledků zapojením 500 nových škol do sítě 50/50 a testováním konceptu 50/50 v jiných veřejných budovách.
Tato konference byla doprovázena setkáním partnerů tohoto projektu, kde se diskutovalo o budoucích úkolech a výsledcích, které by se měly realizovat na Evropské a národní úrovni .